2022 Habitat for Humanity's Playhouse Program
Community
/Provident/media/news/Habitat-For-Humanity-Playhouse-Program-1200x500.jpg?ext=.jpg
6/23/2022 11:47:09 AM
6.23.22
2022 Habitat for Humanity's Playhouse Program
---
Provident partnered with Habitat for Humanity East Bay/Silicon Valley to support their Playhouse Program, which is a unique volunteer opportunity that gives groups and individuals a meaningful, creative, and hands-on day of building playhouses that are then donated to local children. Funds raised through the Playhouse Program support Habitat's mission of building homes, communities, and hope.
Thank you to our volunteers Karla Mallory, Shalini Narayan, Amanda Seals, Christine Askoff, Evelyn Welling, Greg McCurdy, Juan Rodriguez, Michelle Oberes-Padre, Rosario Villegas, Whinnie Diaz, Elisha Fiel, Brian Gonzalez, Ganesh Raghavan, Ivonne Sendejas, Roberto Sendejas, Melodie Shimomura, Roshika Chand, Tuan Le, Vivian Wang, Tailani Wilson-Crawford, and Jesus Franco.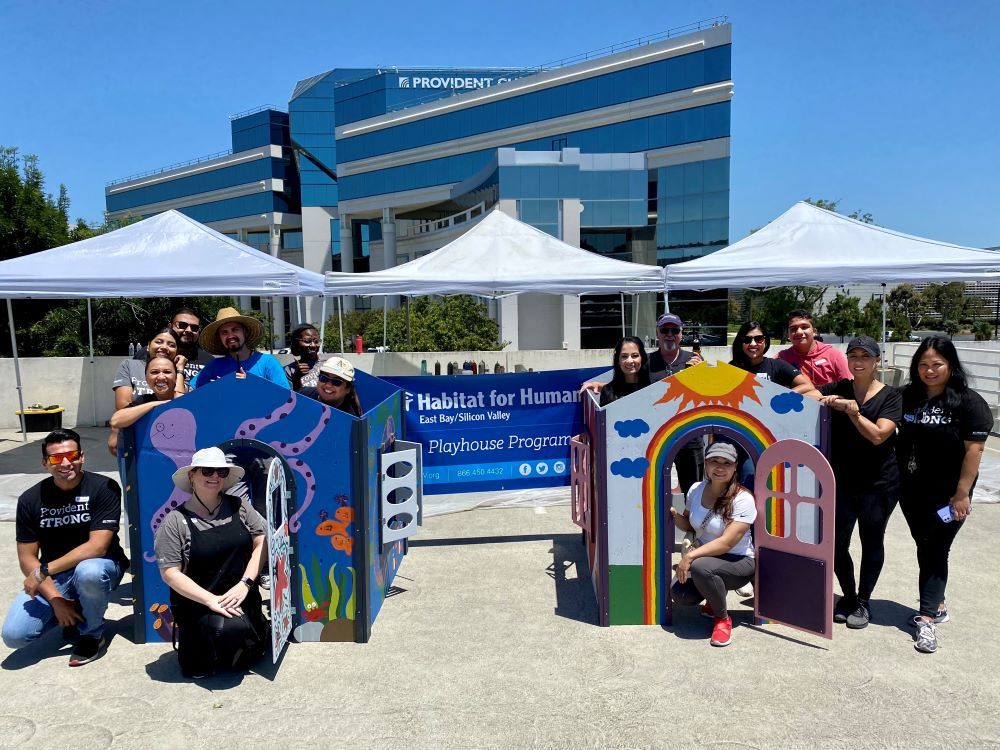 To learn more about Habitat for Humanity East Bay/Silicon Valley's Playhouse Program, please visit
www.habitatebsv.org/get-involved/playhouse-program
.